Wild Webcomics Virtual Book Club! (Ages 9-12)
April 23, 30, May 7, 14, 21, 28
Kids are invited to a virtual club for lovers of comics & graphic novels! Miss Allison will send out links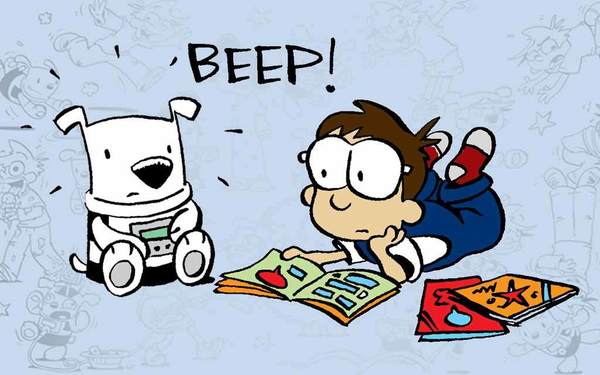 to awesome comics she's found around the web for you to enjoy. There will be meet-ups on Zoom every week to talk about the comics, share about any creative projects you've been doing at home, and just hang out virtually with friends.
Come join us!
This program runs on
Thursdays from 4:00-5:00 pm from April 23rd-May 28th.
(
Originally a 4-week program, this program was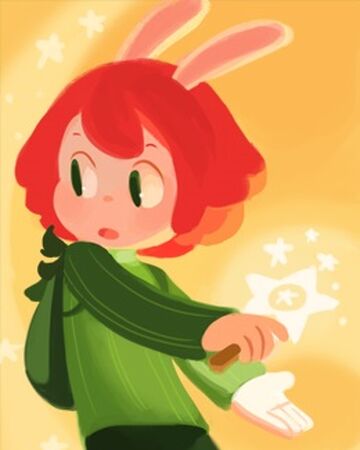 extended due to interest.)
Registration Required.
Please email Miss Allison to sign up at ariendeau@ocln.org.
Once signed up, you will receive links to the private Zoom meetings and to the comics we'll be reading from Miss Allison directly.
---
E-Books & Audiobook Collections to Explore
Temporarily Available for Free
Tumblebooks Databases
Free temporary statewide access to eBook and audiobook collections
until August 31, 2020
. If asked for login information, use
Username: matumbles
&
Password: trial
.
TumbleBookLibrary - K-6 Children's eBook Database

TumbleMath - K-6 Math eBook Database

TeenBookCloud - Gr 7-12 eBook Database

AudioBookCloud - All Ages Audiobook Database
Ebsco Databases
Free temporary statewide access to EBSCO eBook collections
through June 30, 2020
.Use your

library card number to
log in
. Once logged in, you can access collections such as the
Cricket Media Subscription Collection
, the
K-8 Subscription Collection
, and the
High School Subscription Collection
.
Free Audiobooks from Audible
https://stories.audible.com/start-listen


Free access to a curated collection of Audible audiobooks for kids and teens while school is closed. Titles free to stream on a desktop, laptop, tablet, or phone. Titles include Alice's Adventures in Wonderland (narrated by Scarlett Johansson), Gail Carson Levine's The Fairy Test (a retelling of "The Princess and the Pea"), and Dan Gutman's The Genius Files: Mission Unstoppable. Some titles available in Spanish, French, Italian, German, and Chinese.






Free temporary access to its Abdo Books' digital bookshelf until June 2020. Titles (mainly nonfiction) for grades 5-12 accessible here.



---
Participate in Library-issued Challenges from Home!
During the COVID-19 shut-in, library staff are missing all the kids and families who attend our programs. To keep in touch and encourage you to stay busy and be positive, Miss Allison will
periodically post challenges and links to activities for kids to do at home.
Enjoy!
I Spy Scavenger Hunt Challenges (Open to Kids Ages 3-18)
Miss Allison will periodically post a book-themed scavenger hunt list here. Hunt for and collect as many items on the list as you can from around your home and backyard - and be creative! Share ho
w you did, what you thought, and even photos of your gathered loot by emailing Miss Allison at ariendeau@ocln.org.
Lewis Carroll's Alice's Adventures in Wonderland Challenge
(What would you drink at a Mad Catter's tea party? Kit-tea!)
Can you find?:
A queen of hearts playing card

Something that tells time

The biggest and/or fanciest hat you can find

A tea cup

Two of something (like twins)

Something with a bow

Something with a hole in it

A mirror

A cat

Something you could eat at a tea party

Something that begins with an 'A'

Something with the word "EAT"

A chess piece

A thimble

Something with flowers
Bonus activity:
Draw a picture or write a story about what you'd most like to do in Wonderland, Oz, the Wizarding World, or another magical world. What would you do first? Who would you most like to meet? What would happen if you forget the way home? Email Miss Allison your art or story (or save it to show her when we're all back at the library together!).
J.M. Barrie's Peter Pan Challenge
(Why is Peter Pan always flying? He Neverlands!)
Can you find?:
Some kind of hook

Something green

Something that begins with P

Something a pirate might own

Something that can fly

A star or some stars

A belt

A green leaf

Something that sparkles

Something that can float

Something that makes a ticking sound

Something to help you not get lost

A feather

A shadow

Something with a tail
Bonus activity:
Draw a picture or write a story about interviewing a character from Neverland.
Whom would you interview? Email Miss Allison your art or story (or save it to show her when we're all back at the library together!).
Dav Pilkey's Captain Underpants Challenge
(What does a storm cloud have on beneath it's clothes? Thunderwear!)
Can you find?:
Something red (To use as a cape!)

A comic strip or comic book

Something that makes a snapping noise

Something with lots of buttons

A pair of white underpants (Tra-la-LA!)

50 cents (George & Harold's price for a comic book.)

Something with black polka dots

A ring (Maybe you can hypnotize your parents!)

A slingshot (Can be homemade!)

A vase of water (To change heros back to principals)

Something that can fly

Something extra-crunchy (In honor of the Extra-Crunchy Book o' Fun)

A necktie

A drawing of a superhero

A plunger
Bonus activity:
Draw a picture or write a story about hypnotizing your favorite teacher.
What would you make them do? Would they turn into a superhero? A supervillain? How would you hypnotize them? Or change them back? Email Miss Allison your art or story (or save it to show her when we're all back at the library together!).
Also: explore Dav Pilkey's book-related activity sheets
here
.
---
Miss Allison's Quick Picks
(Links She's Loving Right Now)
Hogwarts Digital Escape Room
Created by Sydney Krawiec, Youth Services Librarian at Peters Township Public Library in McMurray, PA.
Complete this escape room as a group or as individual.
Dog Man Digital Escape Room
Created by Kymberlee Powe of Connecticut State Library to "empower the love of reading." Fans of Dav Pilkey's hilarious books should check it out!
The Creeping Hour Podcast
A horror anthology series hosted by the Creeps, "three friends who listened to too many scary stories and turned into monsters themselves." A co-production between WGBH and Elie Lichtschein.
Recommended for kids ages 8-12.
Palmer's Paper Puppet Play with David Hyde Costello
In the first video for Palmer Public Library's online programs, author/illustrator David Hyde Costello shares the process of making a table-top puppet show, and invites viewers to contribute their ideas for the second part of the show. More videos to come.
---
De-stress & Learn with Art
Life Drawing with Alison Kellom for Ages 6-106
Let's draw and focus on art every Wednesday from 2:30 p.m. - 3:15 p.m.!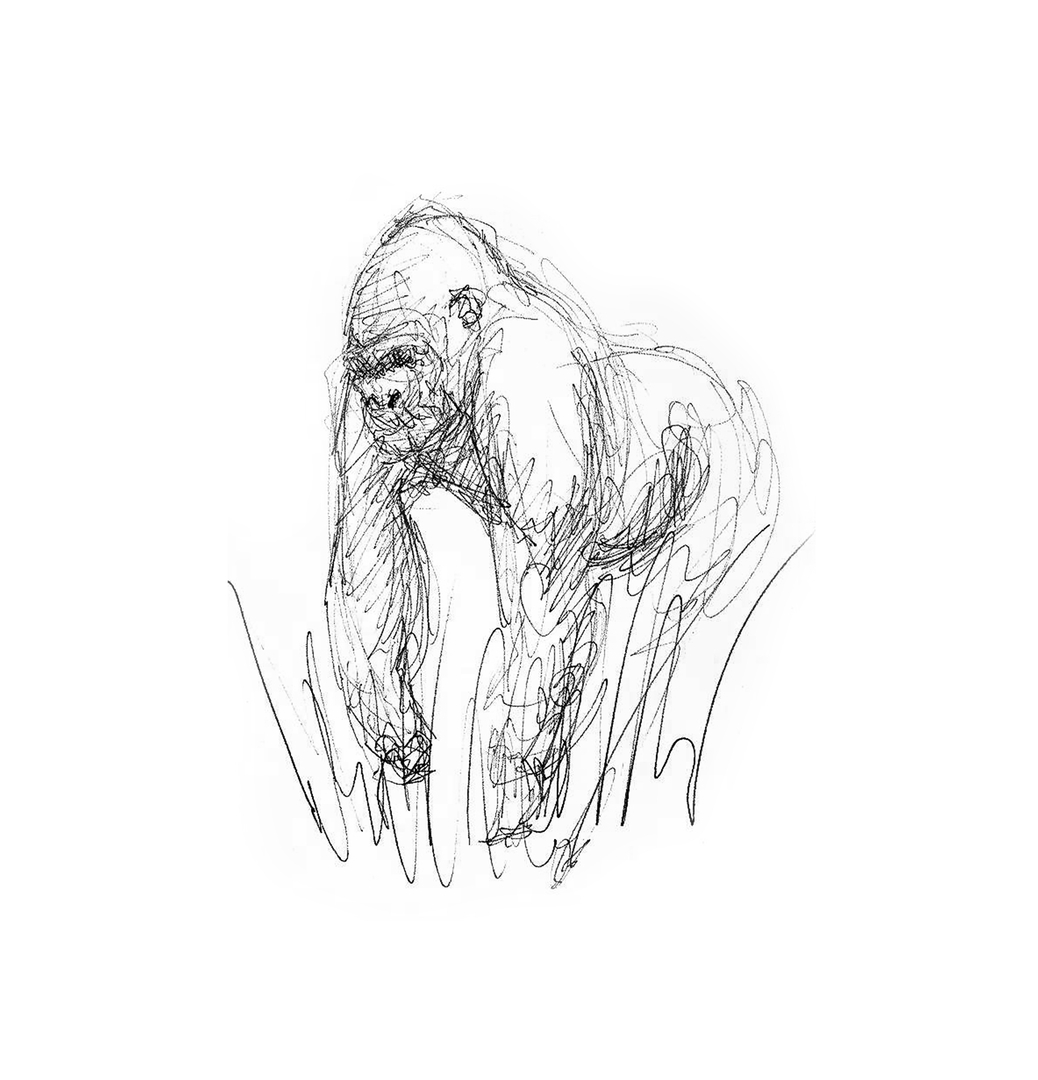 We will focus on basic drawing techniques as well as animals and landscapes. No special supplies necessary. Pencils, pens, markers, crayons, whatever you have on hand. Feel free to email me if you have any questions or requests. Please email Alison Kellom directly for a secure Zoom link and password.
Alison Kellom www.alisonkellom.com akellom444@gmail.com
Daily Drawing Class with Wendy MacNaughton
@wendymac
Daily on weekdays; 1 p.m. ET/10 a.m. PT
Illustrator Wendy MacNaughton has launched a
daily drawing class
on Instagram for "kids of all ages, parents of kids, parents of parents, aunties/uncles, friends and pets." MacNaughton is offering the classes via Instagram Live, but it also will be on her Instagram story for 24 hours. Hashtag #drawtogether.
Drawing Activities from Jarrett Lerner
https://jarrettlerner.com/activities/
Jarrett Lerner, author of the
Enginerds
chapter book series, provides blank comic book pages for young artists to print and use, "Finish this Comic!" drawing activities, and a variety of drawing/writing prompts. More kid-pleasing activities are added to Jarrett's page regularly - so check back often!
Color Our Collections
http://library.nyam.org/colorourcollections/2020-participating-institutions/
This website offers free PDFdownloads of coloring pages created from art in the collections of 117 participating institutions. Examples include pages based on works from Rhode Island School of Design, the Art Museums of Colonial Williamsburg, Boston Athenaeum, and other museums and unviersities across the world.
Coloring Pages from Liz Climo
Pause to take a deep breath and do some stress-relief coloring! Print and color pages featuring dozing sloths, joking elephants, bears rockin' fanny packs, sassy cats, and others.
Google Art Project
https://artsandculture.google.com/
Google provides access to more than 1,000 works of art appearing in 17 museums around the world. Virtually tour galleries, zoom in to examine art pieces, and browse by time period, artist, media - even color! Highlights include mini history lessons on fashion trends such as the bikini, tales and art of Kenyan superheros/mythological figures, and "Hyper History," in which viewers can "speed through stories of natural history" such as the story of the titanosaur. Explore from your couch!
Music Planet - World Music Archive
https://www.bbc.co.uk/programmes/articles/1QYgDsWdg6pfC7gSf3VCSD7/world-music-archive
Explore music and musical traditions from countries all over the world! Click around to listen to tracks or view videos about topics such as Sufi mystics, Shanghai tea houses, and Russia's Sayan Ring Festival.
---
Resources from Authors & Illustrators
Draw Everyday with JJK!
https://www.youtube.com/studiojjk
Jarrett J. Krosoczka is the author of
Hey, Kiddo
, the
Lunch Lady
graphic novel series,
Platypus Police Squad
, and other titles. In response to COVID-19 keeping kids home, he's offering live drawing videos on Youtube, daily at 2:00 pm. Past videos remain on his site if you've missed them!
My Weird Read-A-Loud with Dan Gutman
https://www.facebook.com/Dan-Gutman-60020139122/
The author of popular series such as
My Weird School
(a favorite among Sharon's kids!), Dan Gutman is currently hosting live read-a-aloud sessions every day from his Facebook page. The book? One of his
My Weirder-est School
titles:
Miss Blake is a Flake
! Daily at 2:00 pm EDT.
Kids Ask Authors Podcast, Run by Grace Lin
https://www.kidsaskauthors.com/blog/introducingkidsaskauthors
According to Grace Lin, author of books like the Newbery-winning
Where the Mountain Meets the Moon
, kids can be a part of this podcast! Each 5-10 minute episode features Grace Lin and a guest author answering a real reader's question. Kids can submit questions, book reviews, comments -even a joke or poem!
Lunch Doodles with Mo Willems!
https://www.kennedy-center.org/education/mo-willems/
Enjoy a live-streamed mini drawing workshop with Mo Willems! The renowned author of the
Elephant and Piggie
early readers (and many more!) is offering doodling sessions daily at 1 pm EDT from his studio. Kids and tweens can draw along with Mo and get an inside peek into his workspace. Overwhelming interest has caused some logistical issues with the live broadcasts, but if you cannot access them live, the sessions are found on
YouTube
.
Writing Videos with Victoria J. Coe
https://www.youtube.com/playlist?list=PLerR86L8tR9UNGBMOV_VhTlG2k0lkf0De
The author of the
Fenway and Hattie
series has videos for kids on the writing process from start to
finish! From pre-writing to last-step revisions, enjoy 25 mini writing lessons from a real published author.
Doodlebug: An Author Interview and Doodle Tutorial
https://www.youtube.com/watch?time_continue=10&v=AAWPNp92b9U&feature=emb_title
Karen Romano Young, science expert and author of
Doodlebug: A Novel in Doodles
, shares doodle tips and information about her writing and drawing process. Also be sure to visit Karen's
website
to read her weekly #AntarcticLog comic series about Antarctica, the Arctic climate change, and more! Comics include questions to prompt discussion.
Drawing With This Guy - James Burks
https://www.youtube.com/user/jimmyjamesjimjimbo/videos
Brief videos with the author teach kids how to draw characters from James Burks' popular graphic novel series
Bird and Squirrel
. A great, quick boredom buster for the antsy comics fan in your life, this resource could be used as a jumping-off point for more creative drawing and creative story crafting.
Mini Writing Workshop: The Four Elements of Character
https://www.youtube.com/watch?v=cc0nwi-EKzo
Chris Tebbetts, co-author of
Middle School, The Worst Years of My Life
(written with James Patterson) offers a mini video writing workshop for ages 10+. This is an 8 minute video where you pause and write sometimes, bringing the full activity to about a half hour. Also check out Chris' other
video
about creating a great story beginning.
#WriteToAnAuthor
A list of authors/illustrators (with addresses) who will be accepting snail mail! Write a letter or send a picture to authors like Chris Grabenstein, Laura Shovan, and Anne Marie Pace.
Real Authors. Real Illustrators. Real Time! (Starting March 23rd)
https://www.stimolalive.com/
Stimola Live Literary Studio will be offering a variety of live stream events for kids, tweens, and teens
by a selection of professional authors and illustrations starting on March 23rd. Examples of featured events include "Art Starters from TinkerLab," "Draw with Dan & Jason," "Unicorn Yoga," and a "Getting Into Character" mini writing workshop. Ages for events vary and are listed in event descriptions - something for everyone!
Authors Everywhere *Read*Draw*Create*Community*
https://www.youtube.com/channel/UCowhHSUaWp3KJDcuI0nR0vw/videos
Created by Susan Tan and fellow children's authors and illustrators in response to the COVID-19 closures, this channel
features "workshops, readings, activities, art projects, writing games, writing advice, and more." Participating authors include Grace Lin, Jarrett Lerner, and Supriya Kelkari, and more videos are to be added going forward.
---
STEAM Challenges, Hands-on Activities & More
America's Test Kitchen - For Kids!
https://www.americastestkitchen.com/kids/home
America Test Kitchen Kids offers a variety of kid and family-friendly recipes, quizzes, Q&A from professional chefs, and activities that reference art, science, and more. As always, kids should work with an adult when it comes to kitchen equipment like hot ovens and knives.
Do Try This At Home: Guinness World Records
https://kids.guinnessworldrecords.com/activities/try-this-at-home/
Looking for new challenges and ways to engage with your world even while stuck at home? Check out this web resource to browse famous records set, explore what world records you might be able to break your, get ideas for science experiments, and much more! (Though you might want to skip trying to beat the record for fastest time to drink a bottle of ketchup -blech!) Pair with this
video
of Jason Reynolds reading an excerpt from his book
Ghost
for extra fun (in this excerpt the protagonist talks about record breaking).
Left Brain Craft Brain's Free Boredom Buster Resource
Check out
this website
to download an awesome resource...
Promising to keep kids busy (and to use materials that you may already have on hand), this free download just requires an email address to receive. Print directions and lessons for STEAM activities such as Binary Backpack Charm Making and Bridge Building with recyclables! Five themes in all: Explore, Build, Color, Code, and Create. Includes fun facts, jokes to lighten the COVID-19-heavy mood, and ways to adjust activities for different ages.
Skype a Scientist
https://www.skypeascientist.com/
This initiative offers kids and families opportunities to interact with real working scientists around the world! Sign up through a provided form, get matched with a scientist, and enjoy an awesome Q&A-style chat. Great for kids stuck at home and missing their science classes!
Smithsonian Science How
https://naturalhistory.si.edu/education/distance-learning
Sign up to participate in a live webcast with a real-life Smithsonian scientist! The next webcast - with geologist Gabriella Farfan - is set for April 9th, but you can also explore the video webcast archives. You can also send questions in to the scientists. Best for science lovers in grades 3-8.
Girl Scouts at Home
Access virtual badge activities, programs, and resources for girls and families. These are all
available to the public—no Girl Scout membership necessary!
---
Animal Webcams to Check Out
Peek into the Lives of Zoo & Aquarium Animals
San Diego Zoo
Zoo Atlanta Panda Cam
Smithsonian's National Zoo
Reid Park Zoo Lion Cam, Tucson, AZ
Ouwehand Park Polar Bear Cubs, Rhenen, Netherlands
Monterey Bay Aquarium, Monterey Bay, CA
Georgia Aquarium, Atlanta, GA
Not zoo/aquarium cams, but great for a smile:
Dog Bless You Service Puppy Cam
Kitten Rescue Sanctuary
---
Recommended Reading

Read Aloud Chapter Books
Juvenile Mystery
Juvenile Realistic Fiction
Juvenile Science Fiction
Juvenile Adventure
Juvenile Classics
Juvenile Fantasy
Fiction Set in Foreign Countries
Historical Fiction
Hunger Games Readalikes
---
COOL SITES FOR KIDS
Caldecott Medal & Honor Books
Newbery Medal Winners
Notable Children's Books
The Horn Book Resources for Parents
Kidsreads: reviews, trivia and contests
Boy Meets Book: books boys like
Guys Read: books guys like
Enc. Britannica Learning Zone
Kids InfoBits
---