Children's Services
Materials and programs for our youngest patrons
Find our children's collection and librarians on the ground floor. We have books, games, toys and more for all ages! Check out the event calendar for up to date information and registration forms for all our children's programing.
---
Websites, Booklists, and More!
Here are some of our suggestions for young patrons to explore
Booklists - Visit here to see booklists created by the Children's Librarians
Fun Children's Websites - A curated list of fun websites for kids to explore
Resources for Caretakers - A curated list of helpful websites for caretakers to know
---
1,000 Books Before Kindergarten
Start Your Little Ones Off Right From The Beginning!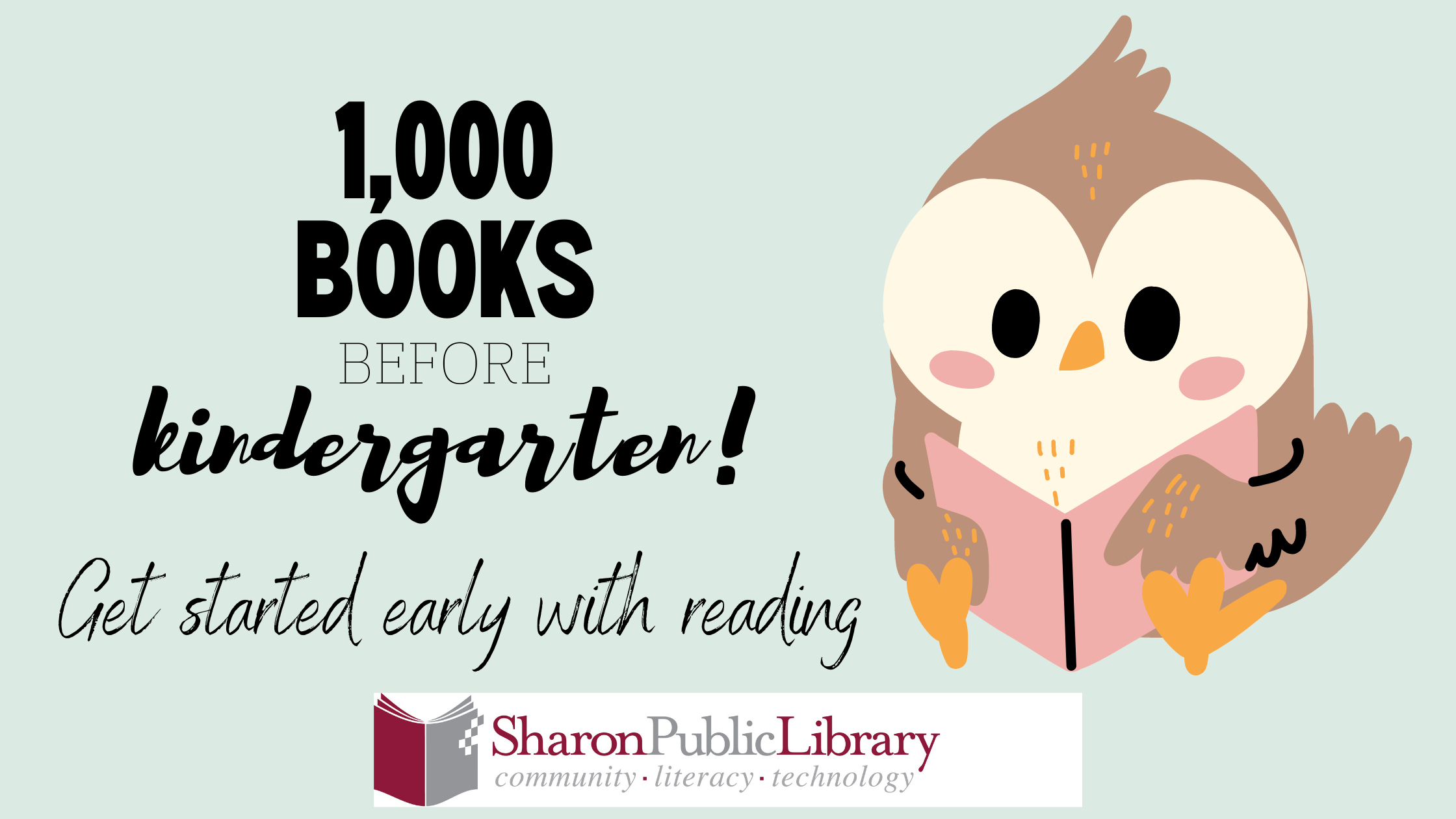 Read a book (any book!) with your newborn, infant, toddler, or preschool-aged little one. The goal is to read 1,000 books before they start kindergarten. Learn more about the program here.
How to Participate

Visit Beanstack to register and track your reading. If you want, you can visit the library to pick up paper tracking logs (or print them yourself) so that your little one can join you in tracking progress. Names of those participating will go up around Miss Rachael's desk.

Each time you reach 100 books, visit the Children's Room to show off your progress and receive a prize pin and sticker.
At the 500 books milestone, your little one will receive a book along with their pin and sticker.
At the 1,000 books milestone, your little one will receive another book and a certificate to celebrate their achievement!
---
Story Time
Join us for stories, songs, games and more!
Bring your little ones to sing songs, hear stories, play games, and meet other families at the Sharon Public Library's story time programs. See our event calendar for current story time dates and times!
Spring StoryTime 2023:
Strollers and Stories - Baby Story Time Ages 0-2:
Mondays at 10:30 AM on the lawn of the First Congregational Church of Sharon. Join Miss Rachael for baby bounces, silly songs, board books and tips on how to get your little one started on a love of reading.
Spring Story Time Ages 2-6:
Thursdays at 11:00 AM at Crescent Ridge Dairy. Join us for fun songs, stories, games, crafts, and more!
---
Art Gallery
Take a look at all the amazing creations Sharon children have made at library programs lately!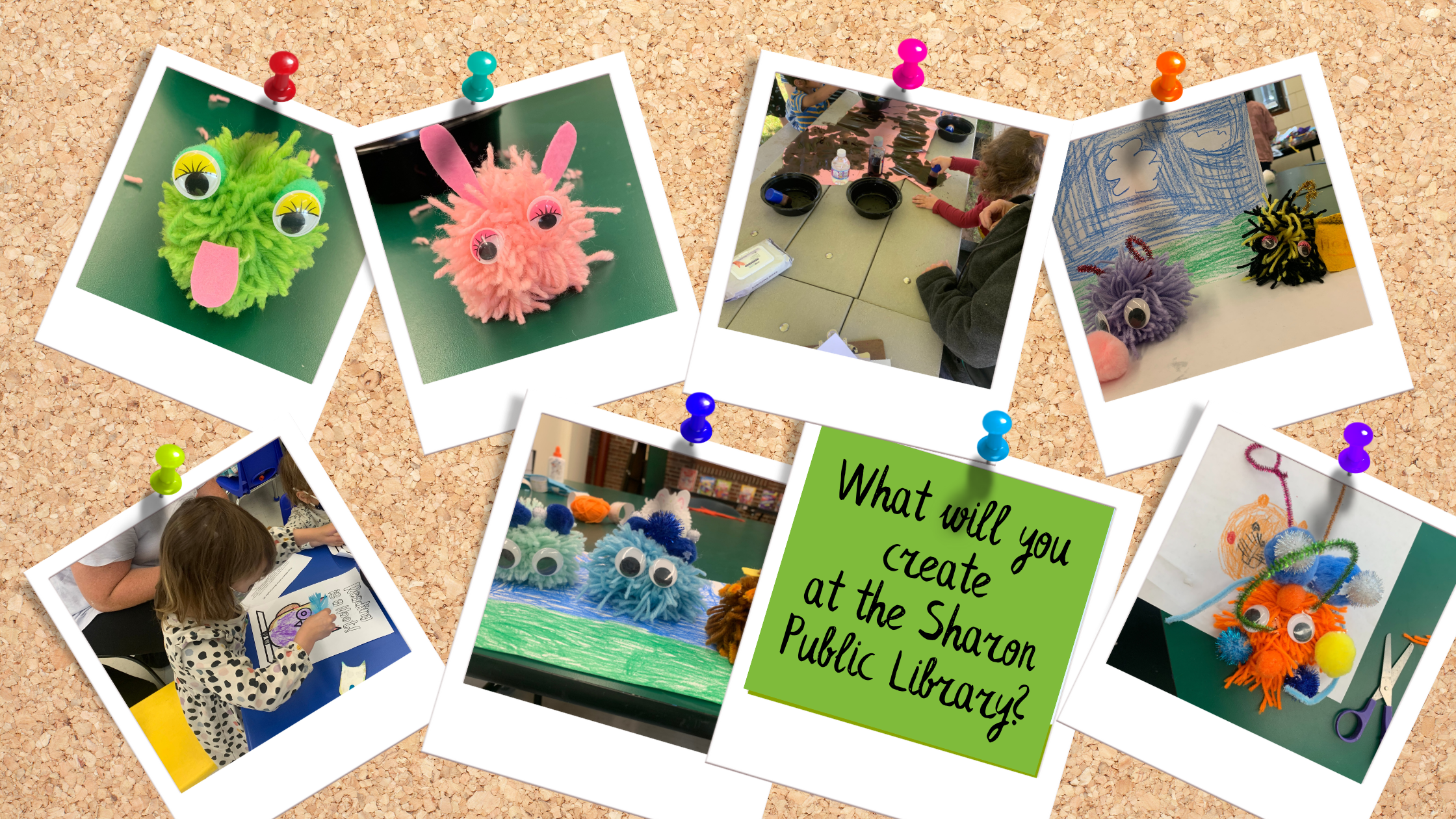 ---